Etienne BERTHIER
CNRS Senior scientist at LEGOS
Team cryosphere
14 av. Ed. Belin - 31400 - Toulouse
Tel: +33 5 61 33 47 15
etienne.berthierlegos.obs-mip.fr

---
Highligths: recent papers/projects/field trips

No good news on the glacier front
More details in this thread on twitter

"Glaciers are sending a clear message: It's up to us to step up and halt the rise in global temperatures" Garry Clarke, UBC professor



A massive rock avalanche caused the 7 February 2021 catastrophic flood in India
More details on the blog multitemp



The imbalance and retreat of the Kaskawulsh Glacier (Yukon Territory, Canada)
Young & al, Journal of Glaciology, January 2021



Two decades of glacier mass loss along the Andes
Dussaillant & al, Nature Geoscience, September 2019
A free read-only version is available here



An intriguing 100-depression after a massive rock avalanche on Siachen Glacier
Berthier & Brun, Journal of Glaciology, May 2019



Himalayan and (some) other Asian glaciers put the brakes on
Dehecq et al., Nature Geoscience, December 2018
See the ESA press release and BBC coverage



Spectacular collapse of two glaciers over the Tibetan Plateau
Kääb et al., Nature Geoscience, February 2018



High spatial variability of glacier mass change in High Mountain Asia
Brun et al., Nature Geoscience, Online publication 7 August 2017



The mascot of our observatory Bompi is back from a 5-week field trip in Himalaya. He details (in French) all the measurements performed to take the pulse of glaciers in the Everest area.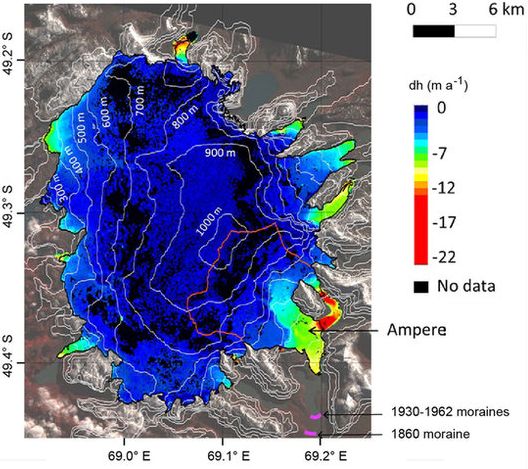 The climate drivers of glacier wastage at Kerguelen have been explored using field observations, remote sensing data and modelling. After a period of stability between 1950 and 1960, glaciers experienced a massive reduction mainly explained by a drought due to man-made atmospheric warming and the ozone hole Favier et al., Scientific Reports, 2016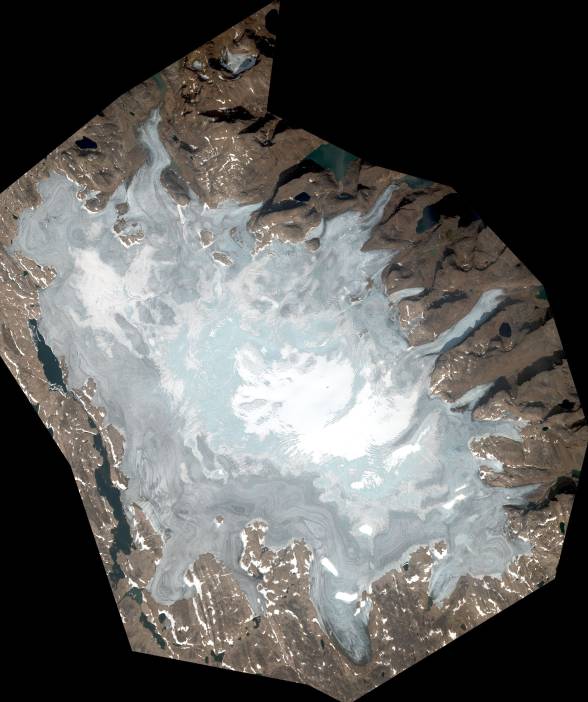 Unlocking archives using high resolution Pleiades images

Here, a report in French to understand how we used high resolution Pléiades topography and images to document the state of remote glaciers in the Canadian Arctic. They melt 5 to 6 faster now than during the last 5-6 decades.
Papasodoro et al., The Cryosphere, 2015



From 11 to 17 octobre, I will be one of the scientists
onboard the "Train du Climat". See you at platform 9 3/4


Pléiades DEM for Glaciology
Berthier et al., The Cryosphere, 2014

French Side of the Mont-Blanc summit. Virtual 3D view created from Pléiades stereo-images (19 August 2012)

Rapid Mass losses in the North Antarctic Peninsula
Scambos et al., The Cryosphere, 2014
See also NSIDC highlight

Photo: Ice terrasses in 2004. 2 years only after the collapse of the Larsen-B ice shelf, the glacier thinned already by 100 m!

Motion of the Mer de Glace between summer 2012 and 2013 from shaded relief images of the Pléiades DEMs
(clic on the image to open a higher resolution version)

Reconciled glacier contribution to sea-level rise, 2003-2009
Gardner et al., Science, 2013
Contribution of Icelandic ice caps to sea-level rise
Björnsson et al., GRL, 2013
Fieldwork in Patagonia - March 2013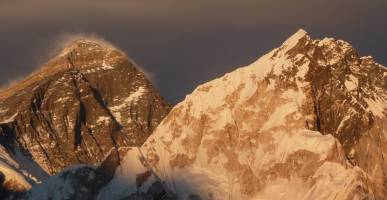 Glacier mass change in the Himalaya
Kääb et al., Nature, 2012
High and Unabated Mass loss 10 year after ice shelf collapse (Antarctic Peninsula)
Berthier et al., GRL, 2012
Le comportement hors norme des glaciers du Karakorum
Gardelle et al., Nature Geosci., 2012
Improved estimate of Alaskan glacier contribution to sea level rise